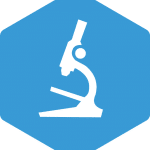 Ecological Monitoring Program
The Advanced Ecological Monitoring program is a prestigious recognition card for those students who are able to complete all of our research course and show an exceptional level of skill in performing reef surveys. This card recognizes your commitment to coral reef monitoring and research, and takes several weeks to achieve.
Prerequisites
Be certified as an advanced diver under a leading diving organization (PADI, SSI, etc) (must include at least 1 deep dive)
Demonstrate proper diving ability at an Advanced Level and be proficient in buoyancy and self-awareness.
Standards
Complete the certifications for the following courses:

Ecological Monitoring Program
Coral Taxonomy and Identification
Giant Clam Nurseries and Population Studies
Shark Ecology and Population Studies
Nudibranch Ecology and ID Course
Coral Predators: Population Monitoring and Management

Be proficient in various survey techniques used by reef managers to monitor coral reef ecosystems
Requirements
Attend all  knowledge development presentations included in the courses listed above
Read and complete the chapter reviews for all chapters of the Ecological Monitoring Program Manual
Complete and pass all the written exams for the courses listed above
Perform a 'full EMP,' showing proficiency in assessing coral health and disease and coral identification
Enter data onto data sheets or into the online database